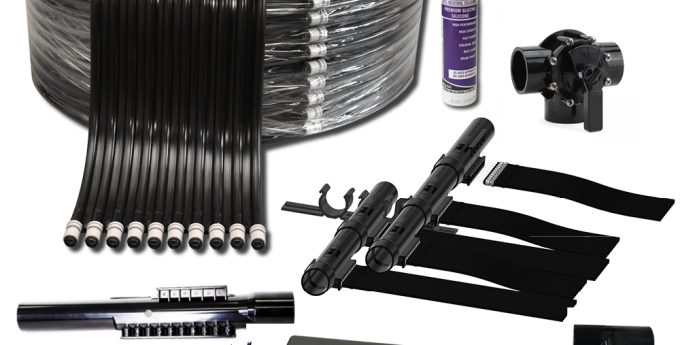 TufLock DIY Solar
Pool Heating Kit (50m2)
Boss Solar TufLock 50m2 DIY Solar Pool Heating Kit
We take the guesswork out of DIY.
Our DIY solar pool heating kits are simple to install and simple to use! NCS Pool Solar Heating kits are customised to fit your pool and roof perfectly. Simply supply us with your address, and we will develop a plan and quote that meets your needs. Your DIY TufLock System will be designed in the NCS Factory (in West Gosford) and delivered to you complete with everything you need for a successful DIY installation!
Boss Solar TufLock 50m2 DIY Solar Pool Heating Kit Includes:
Premium Boss Solar PVC Solar Nitrile Absorber (Cut to your roof size at the NCS Factory).
Quick Couplings System installed at NCS Factory for an even easier and quick installation
Tuflock Manifolds + Locking Clips
Tuflok Roof Mount Brackets
Dontek Digital Controller with Actuator valve
Silicone
Vacuum Relief valve
3 way valve
White & Black Tee's
 8 x Black 90 Elbows
 Instruction Manual
Extended 15 Year Warranty*
Free Delivery for Sydney Metro, $350 for Regional Areas.